About TCiM
TCiM is a leading industrial equipment distributor established in 1979. TCIM markets Clark Forklifts and Warehouse Equipment and provides aftersales and parts for Forklifts, Warehouse Equipment and Commercial Vehicles.
Commercial Vehicles Division
Commercial Vehicle Service Department
The Commercial Vehicle Service Department provides efficient service and repairs, including accident repairs. With its well-equipped facilities and trained technicians, TCiM Service Centre ensures reliable services and outstanding customer care. The Service Department is able to handle all makes of commercial vehicles.
Material Handling Division
Forklift Sales Department
The Material Handling Division offers expertise in material handling selection with a comprehensive range of quality products from Clark Forklifts. Also on offer are used Forklifts and Warehouse Equipment in refurbished or used condition. Buying a Forklift or Warehouse Equipment is fast and simple.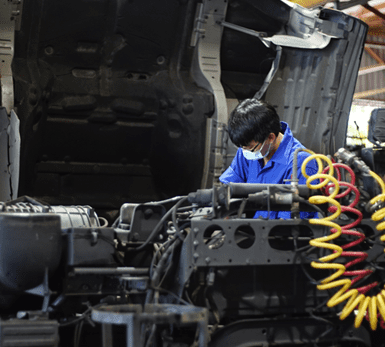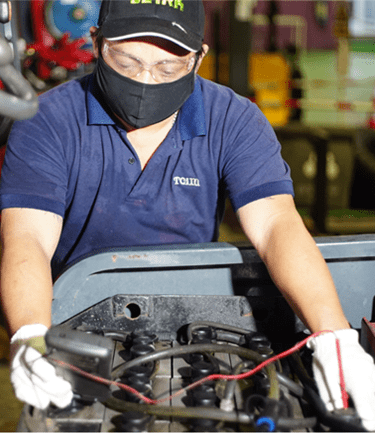 Forklift Rental Department
Forklift Rental Department is a leading force with excellent service support, reliability and professionalism. TCiM maintains a young fleet of equipment catering to Long and Short Term Rentals. Imagine having a forklift truck fleet that is always right for the job. A flexible fleet that not only guarantees optimal operation, but also frees up capital and makes budgeting simpler. That is exactly what Forklift Rental Department offers.
Forklift Service Department
Forklift Service Department provides both in-house and field services. Skilled Technicians ensure the forklifts are in tip-top condition through Preventive Maintenance Programs tailored to suit the customers' needs. The Service Department can also handle all other makes of forklifts.
Spare Parts Department
Supporting all the departments is the Spare Parts Department which has a fully computerized spare parts inventory system. Readily available and competitively priced spare parts ensure high serviceability and minimum downtime. On-going range expansion and no compromise on quality are factors that make TCiM a leading source for parts and accessories. The Department also markets a wide range of Forklift Seats and Tyres, including installation.